Description
BUY TAMIFLU 45MG
Buy Tamiflu 45mg:Tamiflu contains the anti-virus Oseltamivir. It is used to treat and prevent the spread of flu, however it not a vaccine, nor should it be taken in replacement of vaccination against flu.
Tamiflu is used during periods of flu virus proliferation in the winter months.
It was most famously used to treat the swine flu (H1N1) virus outbreak in the UK.
During the global Covid-19 pandemic, a study showed that oseltamivir is ineffective at treating Covid-19.
To buy Tamiflu online, you will need to complete our online questionnaire for our doctor to review.
---
What is Tamiflu
Oseltamivir is the anti-virus medication contained in Tamiflu. It is a neuraminidase inhibitor which prevents the flu virus from spreading within the body. This reduces the symptoms caused by flu and reduces the possibility of contracting the virus.
It can be used to treat flu or be used as prophylactic treatment in outbreaks of flu in vulnerable patients during the winter months when the virus is more prevalent.
---
How do you take Tamiflu?
Tamiflu should be taken within 2 days of experiencing symptoms for best results. Swallow the tablet whole with water. The capsule can also be taken with food to reduce the incidence of nausea or vomiting.
Do not break or open the capsule
For treating Flu, the dosage is usually:
Two doses a day preferably ONE in the morning and ONE in the evening unless otherwise directed
Taken for 5 days.
For prevention or after exposure to infected person:
ONE daily preferably in the morning with breakfast unless otherwise directed
Taken for 10 days.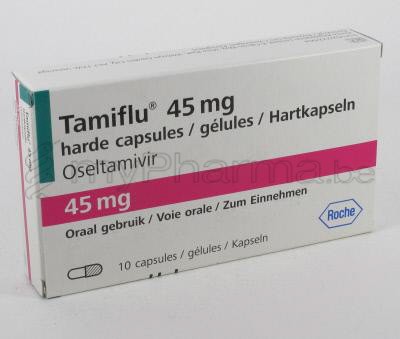 ---
Staying safe with Prescription Doctor
It is important to notify our doctors of the medication you are currently taking. Seek medical advice if any of the following apply to you:
Over 65
Have any chronic, long-standing medical conditions
Pregnant or Breastfeeding
Take any medication for any condition.
This is to ensure Tamiflu is safe and effective for you.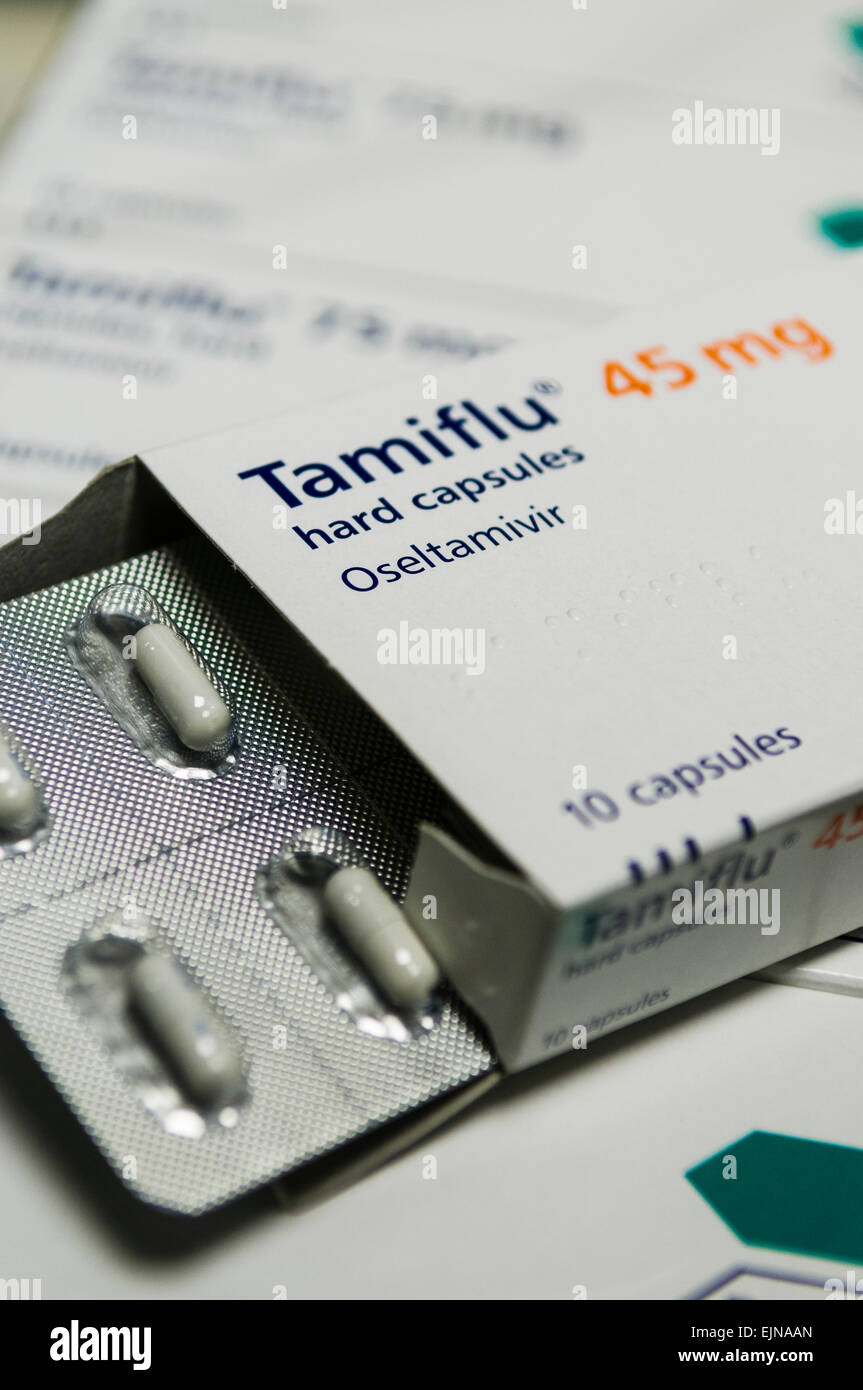 ---
Adverse effects
All medications carry the risk of side effects, though not everybody experiences them. It's important to familiarise yourself with the patient information leaflet, which comes enclosed with your treatment.
Common side effects (may affect up to 1 in 10 people):
Bronchitis
Cold sore virus
Cough
Dizziness
Fever
Pain
Pain in limb
Runny nose
Sleeping difficulties
Sore throat
Stomach ache
Tiredness
Upper abdominal fullness
Upper respiratory tract infections (inflammation of the nose, throat and sinuses)
Upset stomach
Vomiting
Nausea/vomiting and gastrointestinal effects can be limited and reduced if the capsules are taken with or just after food.
This is not an exhaustive list of side effects. Further information regarding the safety of Tamiflu can be found within the patient information leaflet enclosed with your treatment.
You can view the patient information leaflet for Tamiflu online.
If you experience any side effects, regardless of whether they are listed above or in the patient information leaflet, inform your GP.
Pregnancy and breastfeeding
It is important to inform our prescriber if you are pregnant, think you might be pregnant, planning on starting a family or breastfeeding.
It it not known whether taking Tamiflu while breastfeeding will harm your child.
Ask your doctor or pharmacist for advice before taking Tamiflu.
Other cautions
Always seek your doctor's advice before you buy Tamiflu online.
Do not take Tamiflu past the expiry date printed on the packaging.
Never throw medicine away via household or water waste. Take unwanted or expired medicine to your local pharmacy for them to dispose of safely on your behalf.
Always keep medicine out of the sight and reach from children and pets.
---
Frequently asked questions
What should I do if I forget to take Tamiflu?
Take Tamiflu as soon as you remember.
Do not take more medicine to make up for the missed dose.
What should I do if I take more Tamiflu than I should?
If you accidentally take more Tamiflu than you should, stop taking Tamiflu and speak to your doctor or a pharmacist immediately. Taking more Tamiflu than you should may increase your risk of side effects.
Will Tamiflu affect my ability to drive or operate machinery?
Tamiflu should not impact your ability to drive or operate machinery.
---
How to buy Tamiflu online
You can buy Tamiflu online from Prescription Doctor's online pharmacy. Our registered doctors can provide a prescription for Tamiflu after the review of your medical form. If the doctor approves your order before 3pm, your medication can be with you the very next day.
---
Table of contents
What is Tamiflu?
How to you take Tamiflu?
Staying safe with Prescription Doctor
Adverse effects
Frequently asked questions
How to buy Tamiflu medication online