Description
BUY MACTROPIN TESTOSTERONE ENANTHATE
Buy Mactropin Testosterone Enanthate  (the most widely used depot testosterone) is a product for a mass gain cycle. Box of 1 vial of 10ml – 250 mg / ml. With the taking of this product you will get:
An impressive increase in muscle mass.
An increase in muscle strength.
TESTOSTERONE ENANTHATE 250MG SIDE EFFECTS
This product is very good if you want to gain a lot of mass. It combines very well with Anajet, Parabolan, Mastéron, Nandrolone, Boldenone or in tablets with Androlic, Dianabol , Anabol.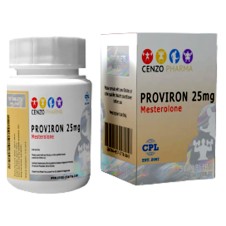 In the case of a lean mass gain, this product combines very well with Winstrol, Primobolan , Primabolan, Clenbuterol or Cytomel.
In the case of an increase in strength and performance, this product combines very well with Anavar , Halotestin.
This product is taken for 8 weeks minimum and 12 weeks maximum.
Dosage: 500-1000 mg per week