Description
BUY UR 144
Buy UR 144 from the manufacturer, high quality at a low price with worldwide delivery.
U-R-14-4 Is High-quality Research Chemicals. U-R-14-4 (TMCP-018, KM-X1, MN-001, YX-17) is a synthetic cannabinoid receptor agonist and has an affinity for CB1 and CB2 receptors. It has a high selectivity for the CB2-receptors. UR-144 has a high affinity for the CB2 receptor with a Ki of 1.8nM but 83x lower affinity for the CB1 receptor with a Ki of 150nM.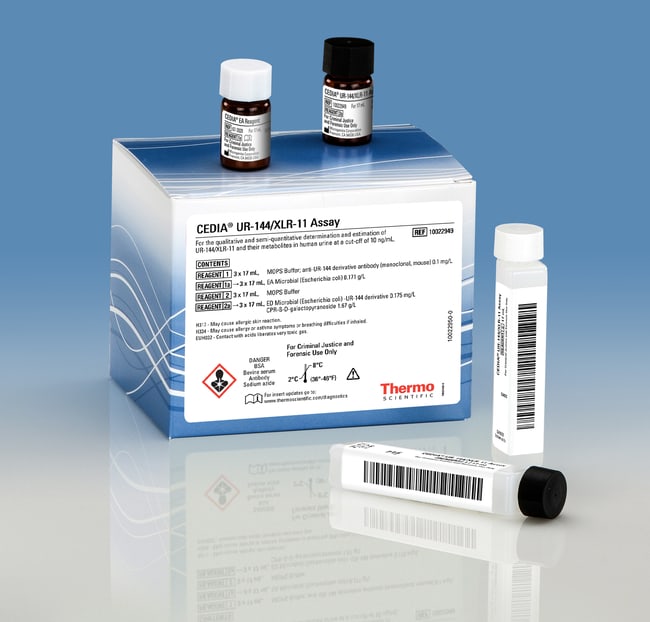 U-R-14-4 is a psychoactive substance and has effects similar to delta-9-tetrahydrocannabinol (THC), though slightly less potent than THC. U-R-14-4 is usually smoked and sometimes ingested. The dose required for the desired effect is unknown.
U-R-14-4 has formal name: (1-pentylindol-3-yl)-(2,2,3,3-tetramethylcyclopropyl)methanone. The chemical formula for U-R-14-4 is C21H29NO with a molecular weight of 311.461
The toxicity and long-term health effects of recreational U-R-14-4 use do not seem to have been studied in any scientific context and the exact toxic dosage is unknown.
Formula: C21H29NO
CAS Number: 1199943-44-6
Molecular Weight: 311.46
Purity: 99.9%
Appearance: Powder
Research Chemicals are available in Crystalline solid, crystal, powder, and liquid form.
U-R-14-4 is intended for research and forensic purposes in a controlled laboratory for study only and is NOT intended for human consumption.
Buy high-quality UR-144. You have no risk when purchasing from our website. You are guaranteed to get high-quality and genuine products at 99.9% Purity. With worldwide delivery. We are the official manufacturer of research chemicals.